5 cm Polyurethane Rock Wool Board for Steel Structure Workshop
Date:2020-10-12
Polyurethane rock wool board is a popular new type of exterior wall building material in recent years. It not only has the properties of heat preservation and heat insulation, bending and compression resistance, corrosion resistance, fire and flame retardant, etc., the exterior color steel plate can be sprayed with colors as required, and the style can be selected as corrugated/ widened strips/ planes,etc., and have decorative effects. It has been widely used in recent years and many large factories had used them for wall and roof panels.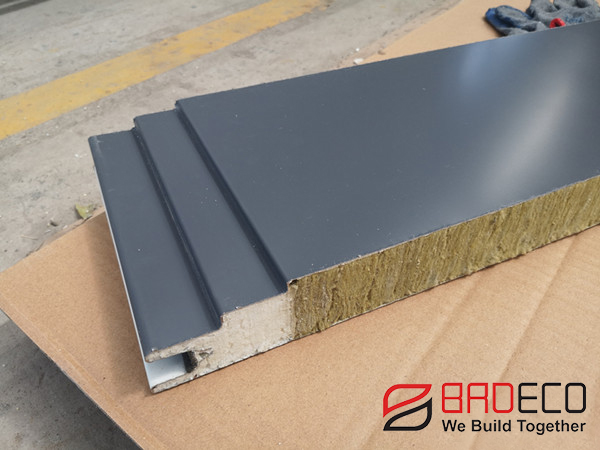 Brd New Material Malaysia Sdn. Bhd. has focused on R&D/production/sales of polyurethane edge-sealed rock wool board for 25years. Starting from the source, the raw material of rock wool board is made of basalt. The fireproof effect can reach A1 level. BRD steel and many other powerful companies have cooperated to ensure the durability of steel plates, imported foreign equipment for fully automatic production, and each process is strictly controlled to ensure product quality.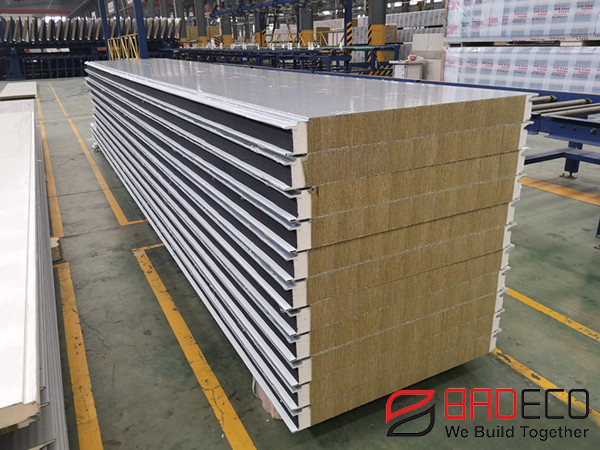 The general thickness specification of polyurethane rock wool board is 50/75/100/150/200mm, and the common specification of color steel plate is 0.4-0.6mm. There are also individual projects. Customers can request their own requirements for rock wool bulk density or fire resistance. The bulk density of the cotton board is generally 120/140 with the fire resistance level can reach A1, however, the bulk density below 100 is not available.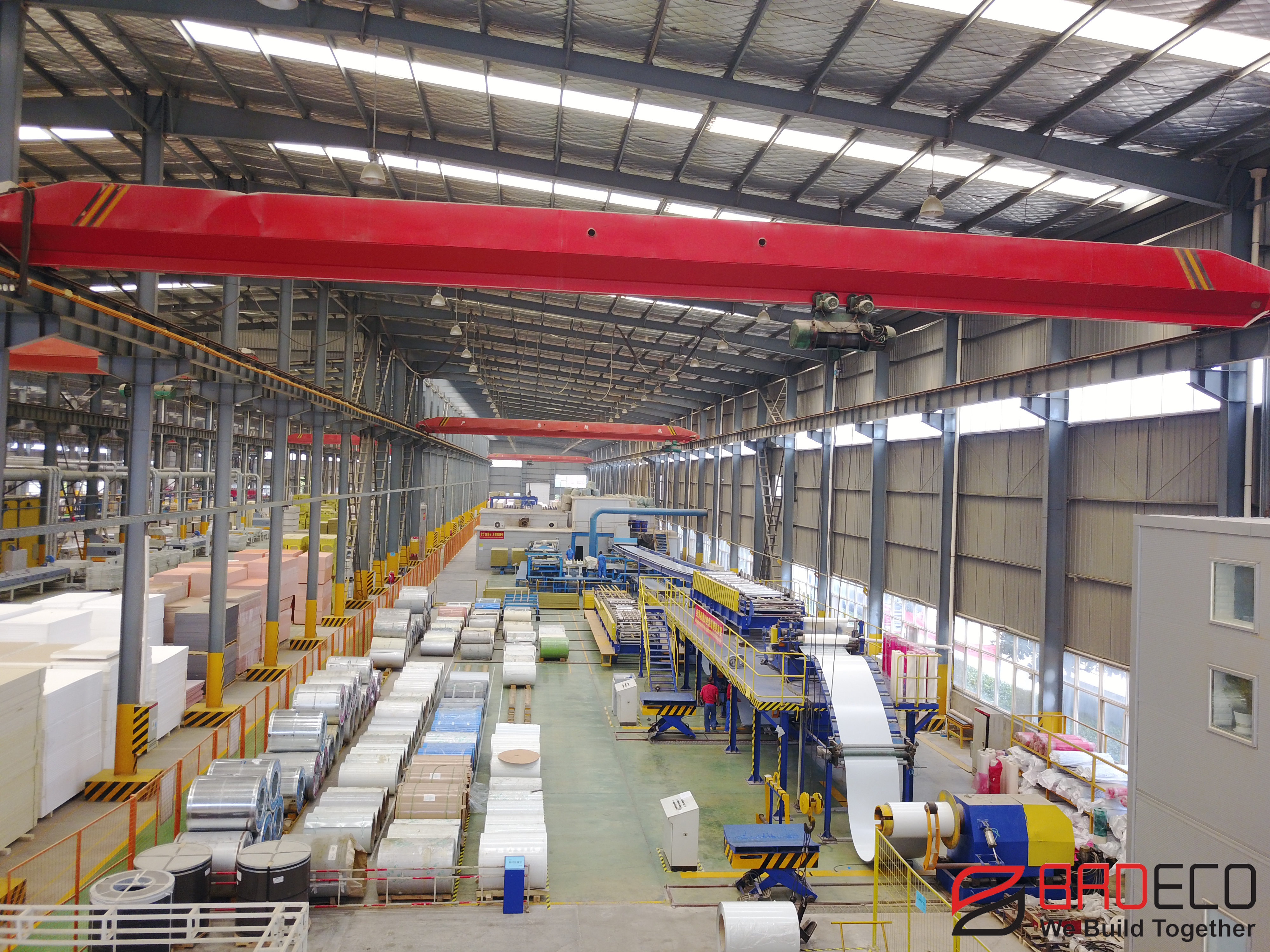 Polyurethane rock wool board is sold directly by the factory. Whether it is wall panel or roof panel, it can be customized according to customer requirements. In addition to polyurethane rock wool board, other the main products are polyurethane sandwich panels, polyurethane cold storage panels, polyurethane wall panels, and polyurethane roof panels, purification board, etc,. BRD polyurethane rock wool board manufacturer hotline: +6011-22917777
Back to List