BRD China brand upgrades, and two more trademark registration certificates
Date:2020-10-12
Recently, BRD China won the International Category 6 and 19, two trademark registration certifications.Until now, BRD has obtained more than 20 trademark registrations

International Trademark Category 6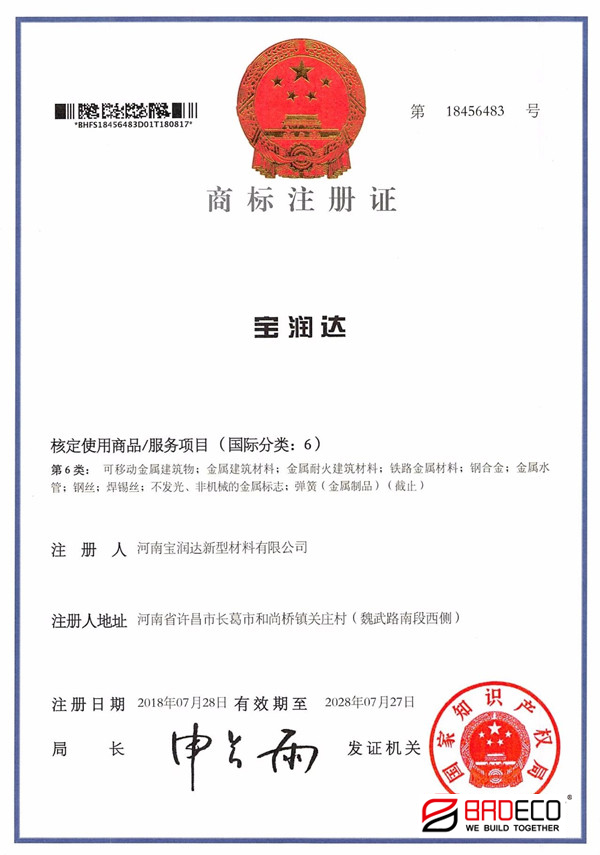 International Trademark Category 19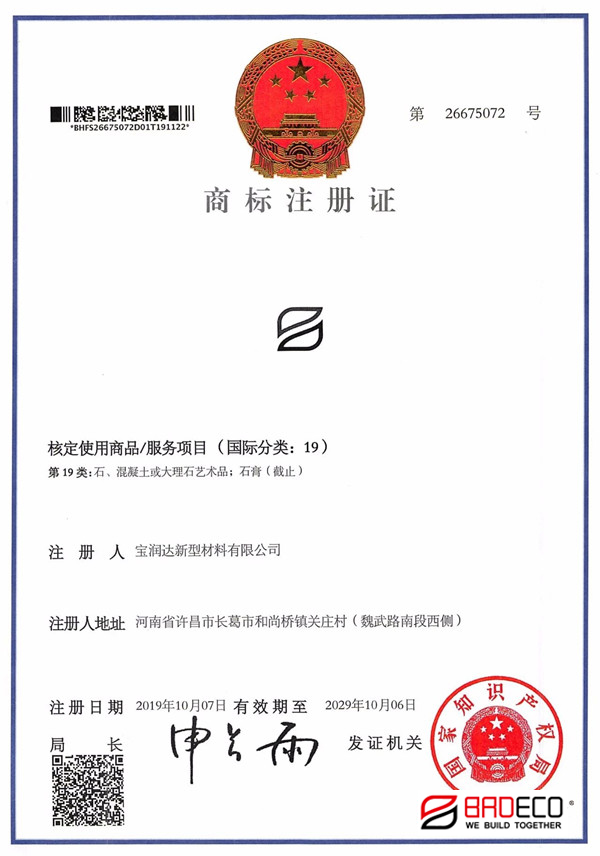 To seek development in the fierce market competition,we must insist on technological innovation and brand strategy. Trademarks have always been crucial to the building of corporate brands. BRD attaches great importance to the protection of intellectual property rights such as trademark registration, patent declaration and rights protection, and invests a lot of manpower, material resources and funds to carry out special work every year.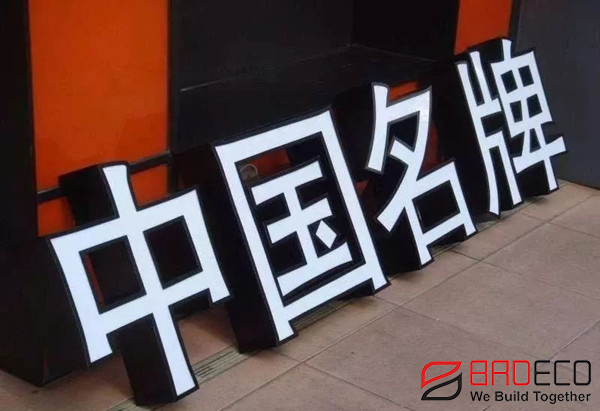 The Meaning Of The Trademark

The logo sign carries the intangible assets of the enterprise and is the medium for the comprehensive information transmission of the enterprise. As the most important part of the corporate CIS strategy (corporate image recognition system), the logo is the most widely used,most frequent, and the most critical element in the process of BRD corporate image transmission.

List of Some BRD Trademark Certificates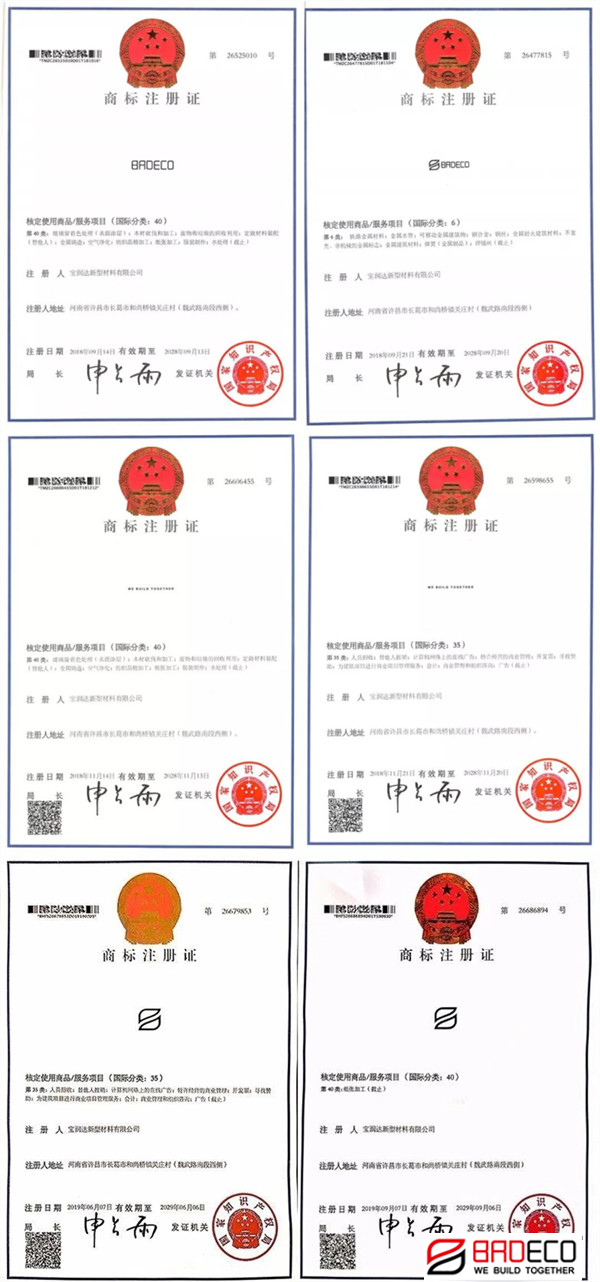 BRD Branding Strategy

Behind the brand relies on solid and powerful product quality assurance. BRD continues to enrich its product system, actively observes the development trend of the building materials industry, and promotes the innovation and transformation of the enterprise.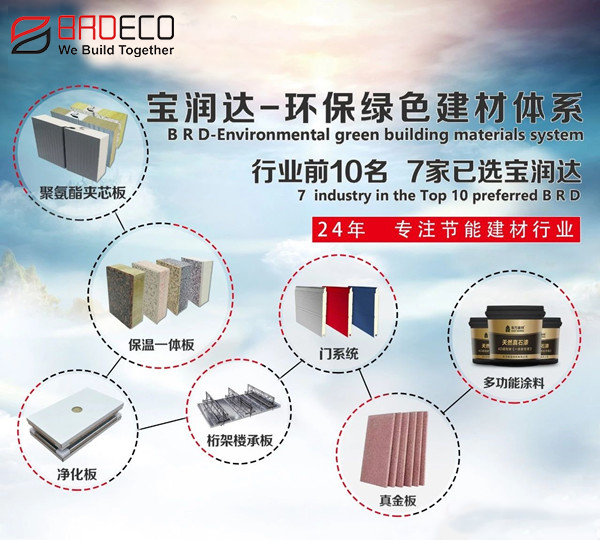 Through unremitting efforts and persistent pursuit, BRD has been unanimously recognized by customers and society, and has been rated as a provincial-level "contract-honoring and trustworthy enterprise", "consumer satisfaction unit", "star enterprise"' and "Henan Iron and Steel Chamber of Commerce"' "Excellent Enterprise of 2009"' "Vice President of Changge Federation of Industry and Commerce", "Quality Supplier in the East and South Africa Market", "Caring Enterprise"and other honorary titles.


There is a long way to go for brand development. In the future, BRD will further enhance the added value of the brand, enhance corporate reputation, turn brand resource advantages into economic advantages, and help companies develop better and faster!
Back to List