Visit Customer Project Site for Steel Structure Warehouse
Date:2022-01-06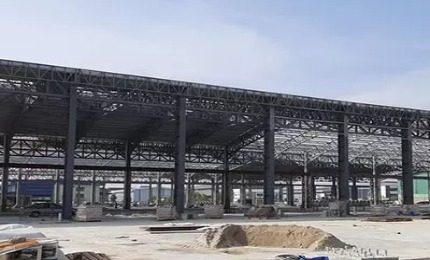 Yesterday Our Sales Person Syafiq, Arrive project site to understand the customer's needs and project status. At the same time, Our Sales Person Syafiq discusses the whole project with customer, and the problems , that need to be solved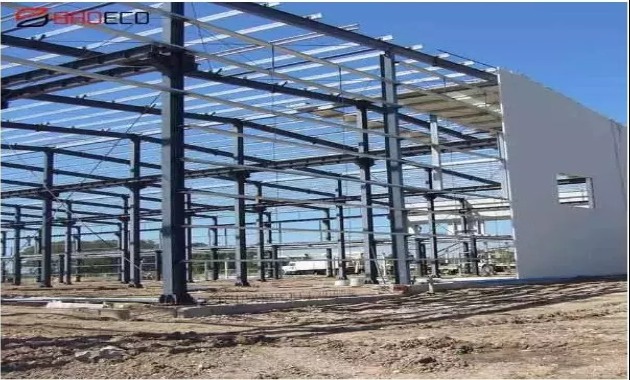 Prefabricated steel structure building is a commercial or industrial building for storage of goods, whether large or small for your project, our engineer will provide you with the very best value for your investment, In terms of cost and efficiency, ease and flexibility of expansion, and long-lasting superior structural integrity and durability etc
Steel construction characteristics
1. Light weight, high strength, large-span;
2. Fast construction , relatively lower investment costs;
3. High quake-proof, high degree of industrialization;
4. Easy demolition, recycle without pollution, environment friendly;
5. Low investment and economical.
Product Features
The portal frame is a traditional structural system. The main frame of this structure include Roof Beam ,Steel Column ,Roof Bracing , Purlin ,Tie Beam , Wall Girt and so on. Portal frame steel structure with the advantages of fast production ,easily installation ,short construction time , which is widely used in industrial and commercial buildings
Structural Plan
Primary Frame : Steel Column , Roof Beam , Floor Beam , Crane Beam
Secondary Structure : Roof Horizontal Bracing ,Fly Bracing ,Tie Beam , Roof Purlin , Column Cross Bracing ,Wall Girt
Enclosured System : Roof , Wall , Window , Door
Portal Frame H Section Bearing Structure
The Bearing Structure of Portal Frame formed by H section Steel Frame and Foundation , portal frame bearing frame , Bracing ,Roof Purlin , Wall Girt and corrugated single color sheet connected with each other formed enclosured building ,portal frame according structural plan could divided as Single Clearly Span and Multi-Span ,Single clearly span max wide could reach 60m , Multi-span each wide could reach 30m ,
Roof Purlin and Wall Girt
Purlin and Girt mainly used C or Z light-gauge steel section ,the section size choosed according calculated ,Z section steel overlap connected ,could calculated as Continuous beam , C section steel calculated as simply supported beam , purlin and girt connected with Steel Frame by bolt , Roof Purlin mainly used Z section steel , Wall Girt , Window Column , Door Column mainly used C section steel , the distance less than 1.5m .
Bracing System
The main functions of the bracing system : 1) Longitudinal Tie Beam transmit longitudinal horizontal force. 2) Roof Horizontal Bracing and Wall Cross Bracing form a partial rigid region, resist the horizontal force transmitted between the column and roof . 3) Fly Bracing used to control the flange plate of H section beam ,avoid the partial local buckling ,reduce the flange plate out-plane calculated length and control the plane stability .
Corrugated Metal Color Coated Sheet
Corrugated Color Coated Sheet including Single Color Sheet and Insulation panel , Single Color Sheet used for the building that don't need insulation requirements, Single Color Sheet fixed on roof purlin and wall girt used as Roof and Wall Panel , Insulation panel used for the Buildings with thermal insulation requirements ,Insulation Panel including factory produced Sandwich panel and Single Color Metal Sheet with Fiber Glass Wool insulation materials ,Sandwich panel including EPS sandwich panel , Glass Wool Sandwich panel , Rock Wool Sandwich panel , Polyurethane ( PU )
BRD arrange panel delivery transportation to our customer to make sure its safely delivered. Customer satisfaction is our responsibility.
If you're interested to let us serve you, you may contact us at
brdmaterial@gmail.com
or WhatsApp / Call us at +(60)11 2291 7777 or +(60)11 2281 7777.
Back to List