Description of Insulated Cold Room Panels
The
polyurethane PU cold room panel
is composed of two galvanized steel sheets and rigid polyurethane foam in the middle. Because the polyurethane cold room panel has several outstanding advantages, such as thermal insulation, waterproof, lightweight, and fast installation, It has been widely used as the building material of cold storages, cool rooms, clean rooms, free-dust workshops and exterior walls in cold places. At present, the BRD polyurethane cold room panel has five different thicknesses: 20-300mm.
Density

40±2 Kg/m3

Heat conductivity

≤0.024 W/m.k

Compressive strength

≥150

Oxygen index

≥26%

The bond strength between the sandwich core layer and panel

>0.1 Mpa

Stripping Performance

The core material on the surface

Uniform distribution

The adhesive area of each stripping surface

≥92%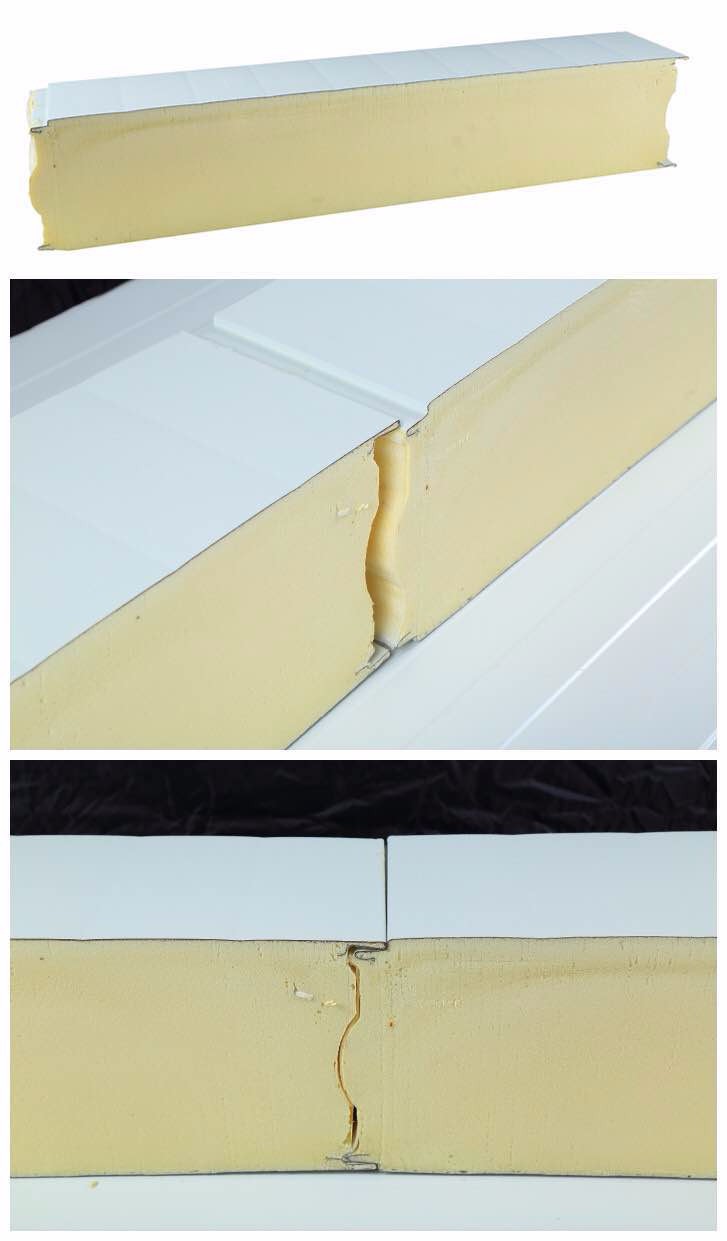 Features of Cold Room Sandwich Panel
Low thermal conductivity and good thermal performance.
Polyurethane has low thermal conductivity and good thermal performance. When the density of rigid polyurethane is 38-42kg/m3, the thermal conductivity of rigid polyurethane is only 0.018-0.024w/(m.k), which is the lowest among all thermal insulation materials.
Moisture-proof and waterproof.
PU polyurethane has moisture-proof and waterproof properties. PU polyurethane is a hydrophobic material with a closed porosity of more than 90%. It will not increase the thermal conductivity due to moisture absorption and the wall will not seep.
BRD PU sandwich panels are the most durable thermal insulating material in the construction industry. Under normal maintenance, its service life is the same with buildings.
100% of the material is recyclable and the panels are friendly to the environment at the production and disposal stages.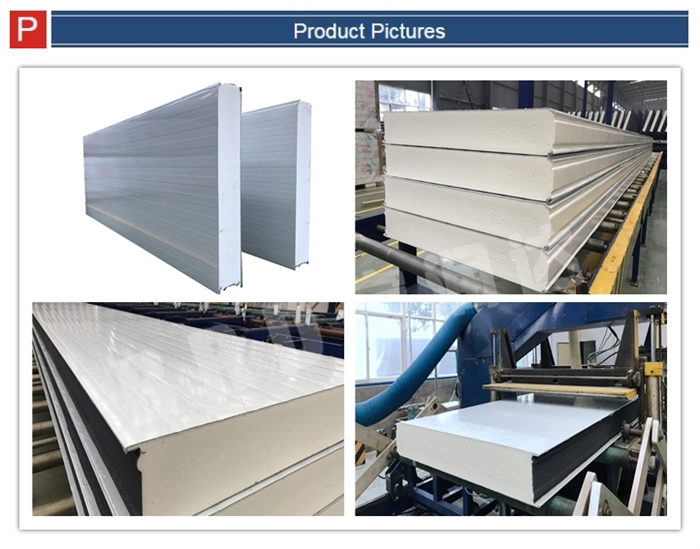 Application of Insulated Cold Room Panels
BRD pu cold room panel is widely used in food, supermarkets, hotels, aquatic products, medical, biological, chemical, industrial and mining enterprises, and other industries. It can be customized according to customer requirements. Reference thickness of the panel as the following. Also, the panel thickness also based on the chiller room, freezer room, blasting room, cold room size:
| | |
| --- | --- |
| Cold Storage Goods | Temperature Range |
| Processing room | 10°C |
| Fruit, vegetable, dry food | 0C~-5°C |
| Medicine, cake, pastry, chemical material | 0C~-5°C |
| Ice storage room | -5~-10°C |
| Fish, meat storage | -18~-25°C |
| Deep freezer | -25C~-35°C |