Description
BRDECO's industrial doors are built to provide reliable operation even in cold conditions. With top-class thermal insulation, the doors also work reliably in sub-zero temperatures. BRDECO's industrial doors have the best thermal insulation properties of the door types on the market, minimizing condensation. This prevents the door from freezing and ensures reliable operation. With low maintenance requirements, Champion Door's industrial doors also have low life-cycle costs.
BRDECO's industrial doors can be made as large as necessary; there are no size limitations. The doors are made with various frame thicknesses according to the door size. The door support structure does not take up any space on the sides or inside the building as the door folds straight up. BRDECO manufactures industrial doors for all wind classes.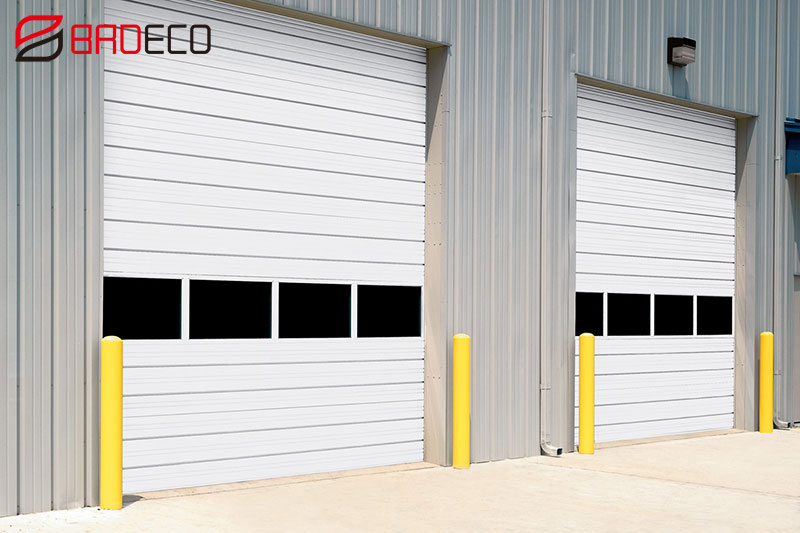 Specifications
SPECIFICATIONS FOR PU INDUSTRIAL DOOR PANEL
Using location
Internal &External door
Insulation
Polyurethane foam
Control
Automatic with remote cotroled
Height
435mm, 485mm, 535mm
Color
any Ral color
Door designing
Designed for the long run and reasonable price
Features
Heat insulation, high safety
Sealing
With full sealed, weather resistance & well protection & soundproof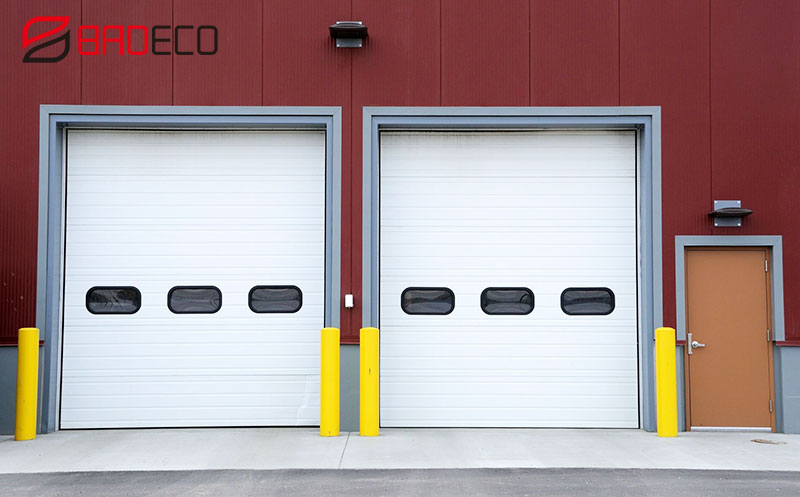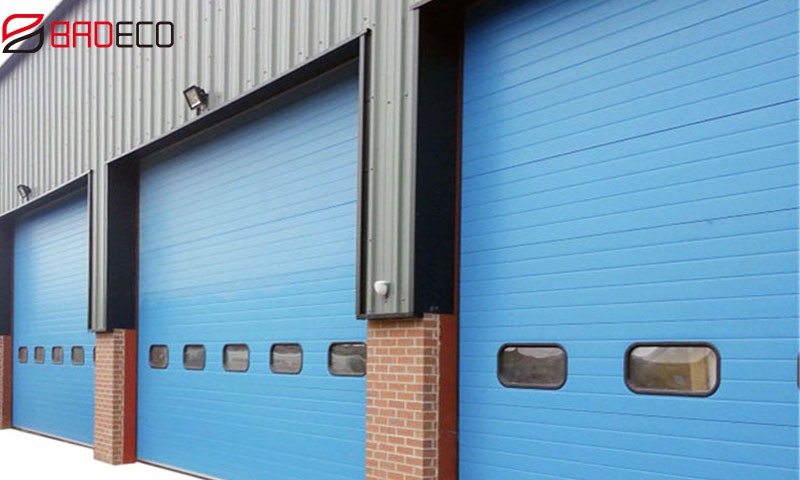 Color Options
We can off an infinite variety of options including vision panels and ironmongery.
Each door is provided in a polyester powder coat finish, available in most Ral or BS colours, and supplied with the ironmongery already installed.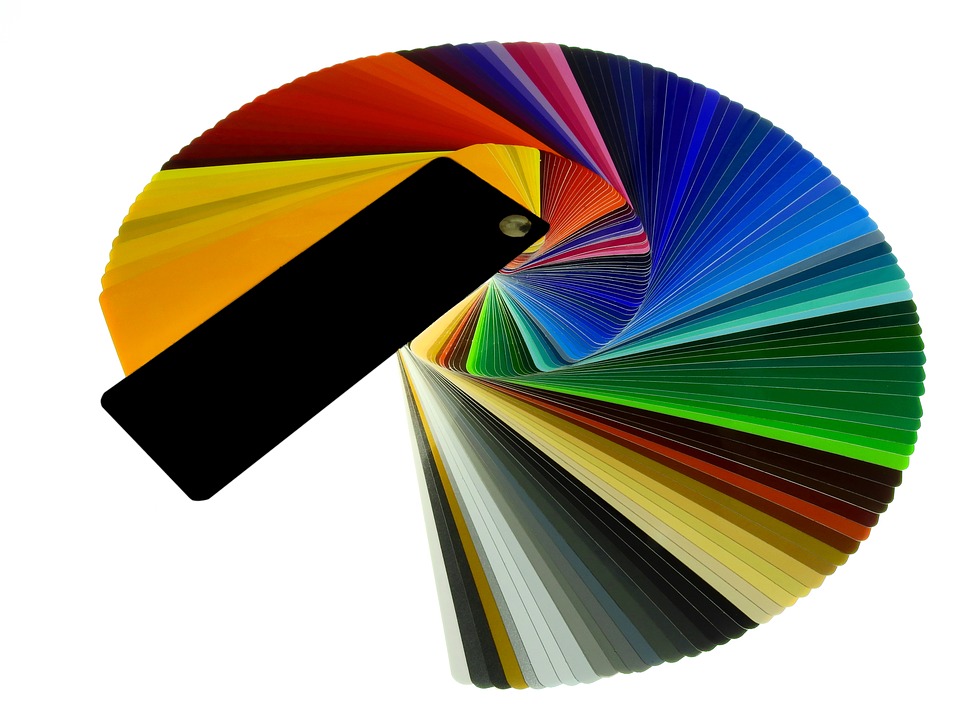 Advantage
Flexible operation

It can be operated both automatically and manually according to customer's actual demand.

High quality

The door is made of   Polyurethane   in the centre and zinc-plated steel plate on two surface,grooved and embossed as well.Life cycle:above 7000cycles.After some adjustment for the torsion spring, life cycle can be doubled.

Multiple choices 

Transparent Window can be added to let light enter in and to maintain temperature. 

Strong sealing

There are rubber seal stripes around all edges to prevent the penetration of air and rainwater and transmission of warmth.

Tips

Intensifying ribs made of square steel bar will be added each door panel for any door of more than 5 m in width . 
Application
The BRDECO overhead sectional door is an overhead sectional door designed to be used in applications like warehouses, logistics centres and all kinds of production plants. The design is optimal for customers who need robust, well-insulated and space-saving doors in the outer walls of industrial premises.
A high quality, sandwich panel provides good insulation values and corrosion protection. This, together with a number of operational options, means that the BRDECO overhead sectional door meets practically every individual demand.
Installation
1.Low Level Vertical Lift
Low-level positioning of power unit results in easy installation and maintenance
Suitable for door weights up to 350kg
Maximum door dimensions:6500mm wide and 5600mm high

2.Low level high lift
Low-level positioning of power unit results in easy installation and maintenance
Suitable for doors up to 6500mm wide with maximum weight of 350kg
Height between 2900mm and 6000mm
Door height +high lift<9947mm
High lift between 1700mm and 4100mm possible