CHARACTERISTICS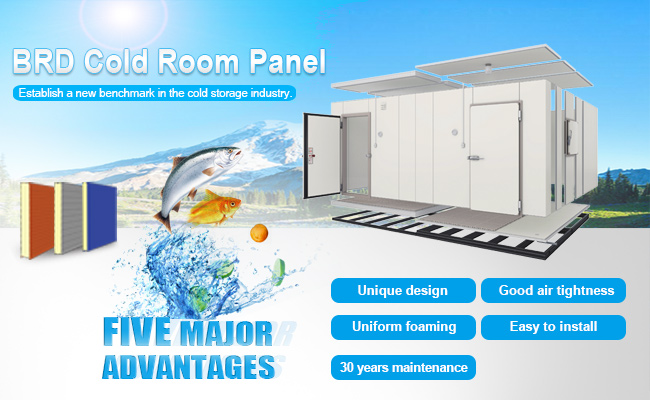 PU insulation core
Good heat insultion performence
Vertical or horizontal installation
Standard lengths are from 2 m to 10 m (max. 12 m)
Thickness of insulation core 30-300 mm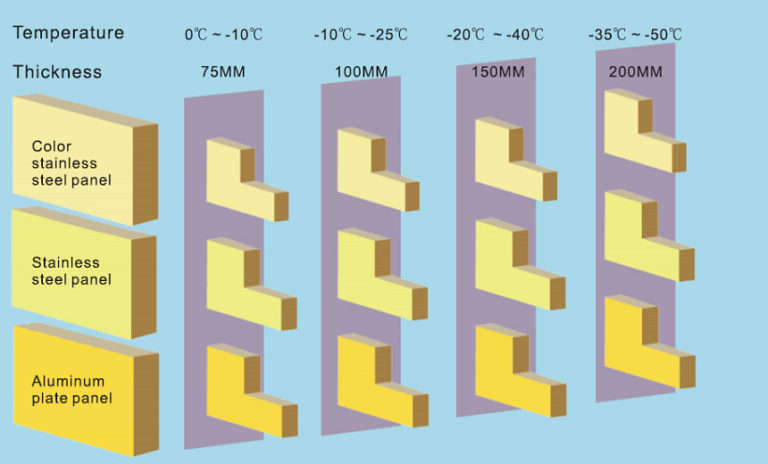 DESCRIPCTION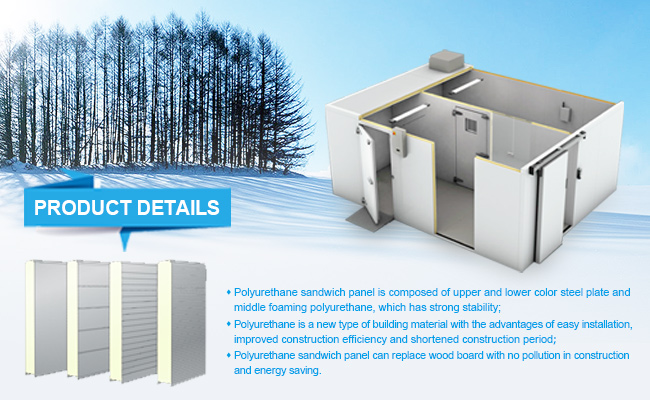 Cold Storage Panels are composed of 3 layers, the external and internal is galvanized sheet or Aluminum sheets, and core materials used high density polyurethane foam. Thanks to their good thermal insulation properties, it can be applied in projects that required very high heat insulation performanece, like cold storage, cool room ,freezer, refrigerating workshop construction.
Feature:
▲Energy saving
▲Thermal insulation
▲Design flexibility
▲Aesthetically pleasing
▲Meets health industry regulations
Panel Thickness

50, 75, 100, 125, 150, 200mm

Standard Facings

Steel sheet coated with polyester paint, 25µm

Hign Zinc sheet with Zn 50 – Zn 180g

Stainless steel

Core Material Density

40 [kg/m³] ±2kg/m³

Thermal Conductivity

0.022 [W/mK]

Acoustic Insulation

30 [dB]

Standard Length

2m-12m

Effective width

500-1150mm

Fire resistance

Non-flammable
APPLICATIONS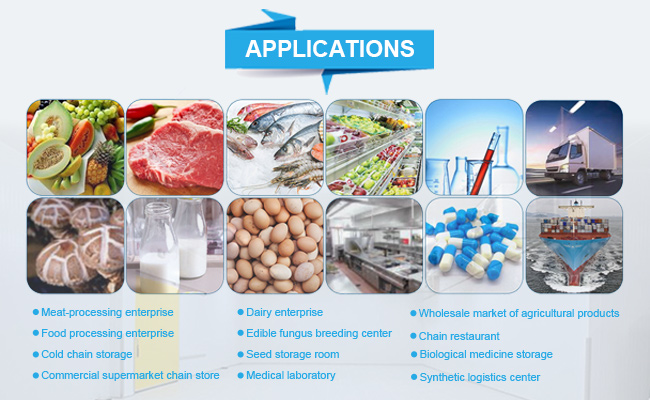 BRD cold room systems are designed for usage within temperature controlled and hygiene safe environments such as, food processing, deep freeze, cold,chill store and cold storage for meat, food and other industries.
★Cool Rooms
★Freezers Rooms
★Dual Temperature Rooms
★Laboratories cold rooms
★Proven rooms
★Cold Storage Facilities
★Warm rooms