Description
Garage door panels are mostly made of PU sandwich panels. The upper and lower surfaces are made of color steel plates, and the inner core is mostly polyurethane.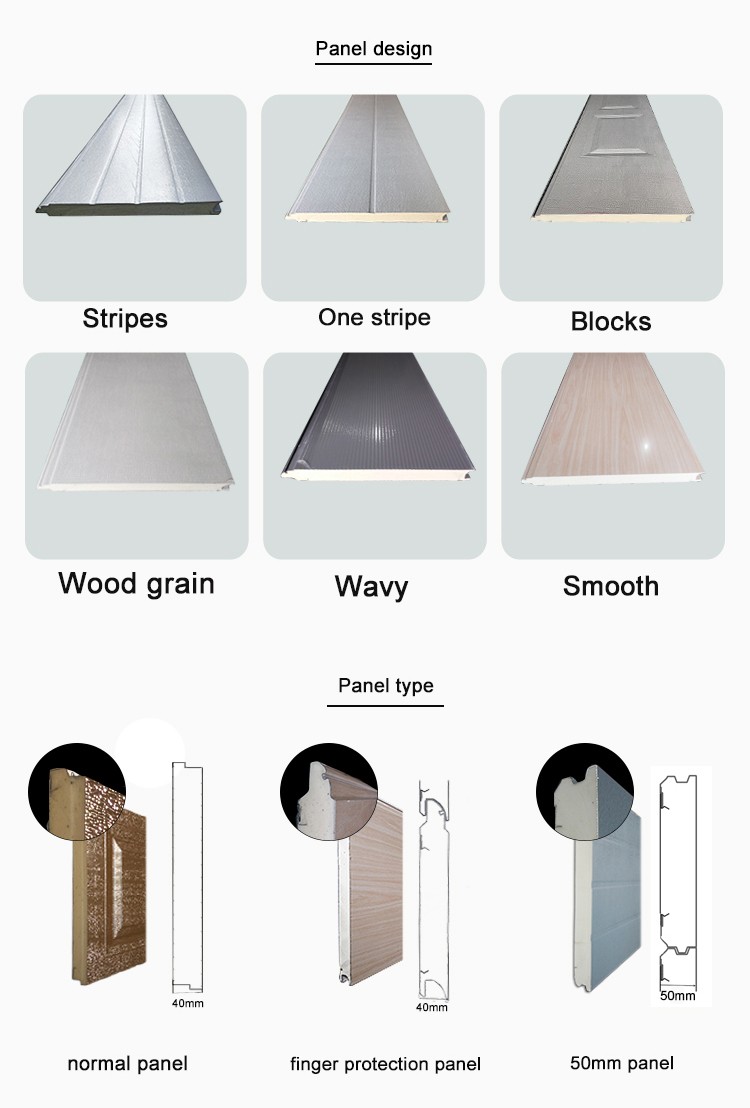 Specifications
1. Panel Types:
A. 40mm finger protection panel(pinch-resistant)
B. 40mm normal panel (non pinch-resistant)
C. 50mm heavy duty panel
2. Double thickness layer of steel plate with Polyurethane Foam Inside--- Heat Insulation.
3. Panel thickness: 40mm, 50mm with the 0.33mm,0.40mm and 0.45mm galvanized steel sheet
4. Panel heat consumption factor: K=1.0W/m2k.Heat consumption factor of the installed door: K=1.6W/m2k
5. Any size can be customized according to customer's requirements.
6. Sectional maximum length: 11800mm
7. Each panel height: 440-550mm, adjustable
8. Surface finish: Wood grain or stucco embossment surface increases intensity and gives better appearance
9. Panel design: stripes, blocks, one stripe, flat, wavy and smooth.
10. Full range of colors are available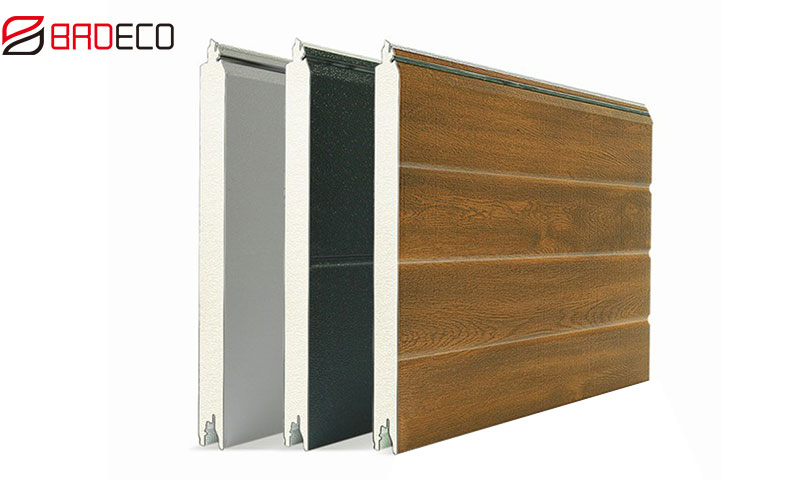 Advantage
High quality

Qualified automatic galvanized door reach to official standard of European Union, Complete set of galvanized door has tested.Working life reached 20,000 times.

continued production

All panels are produced by the continued production line which keep the stable quality.

Anti-pinch hands design

Each section panel's joint is adopt "Anti-pinch hands" safety Design in order to avoid any finger injury when door open and close.

Safety

Safety sepcifical function: When door panel bottom edge reach to the barrier during opening/closing, the door opener will let the panels "Rebound" automatically, it can increase safety issues.