Description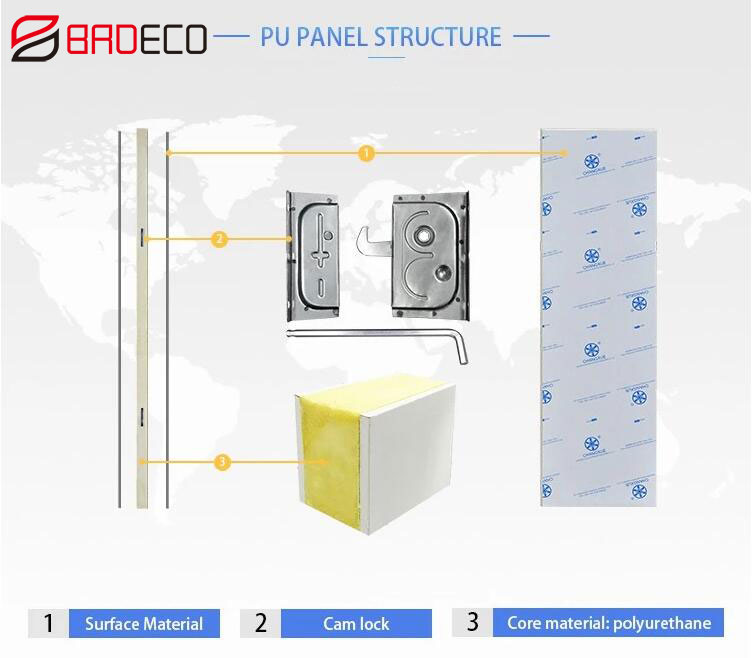 Cam-lock type PU sandwich panel is connected by cam-lock, it is easy to install, and has advantages of fire resistance, high compressive strength, good sealing, and etc. It is suit for temperature of -50°C to +100°C, and nonperishable.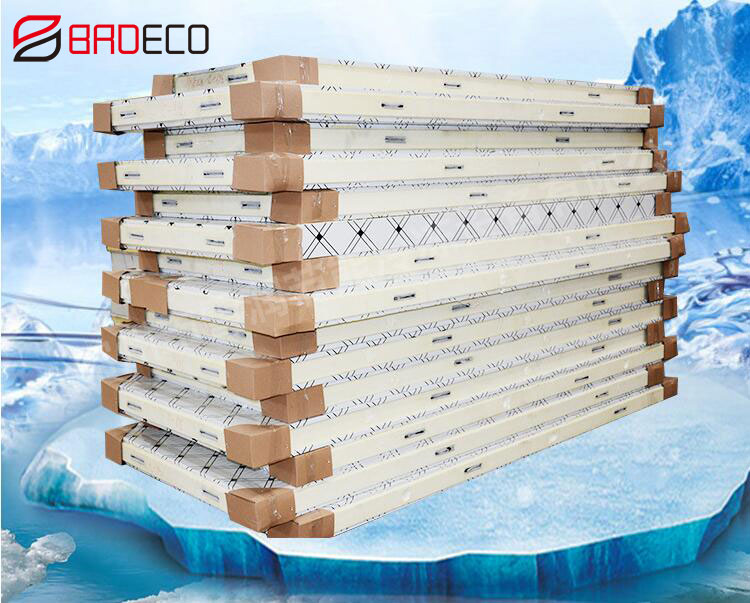 Taking polyurethane with excellent insulation performance as core material and pre-painted galvanized iron (PPGI/color steel), 304 stainless steel or aluminum as external material, PU sandwich panel can reduce the heat conduction due to difference between internal and external temperature to achieve maximum efficiency of freezing and refrigeration system.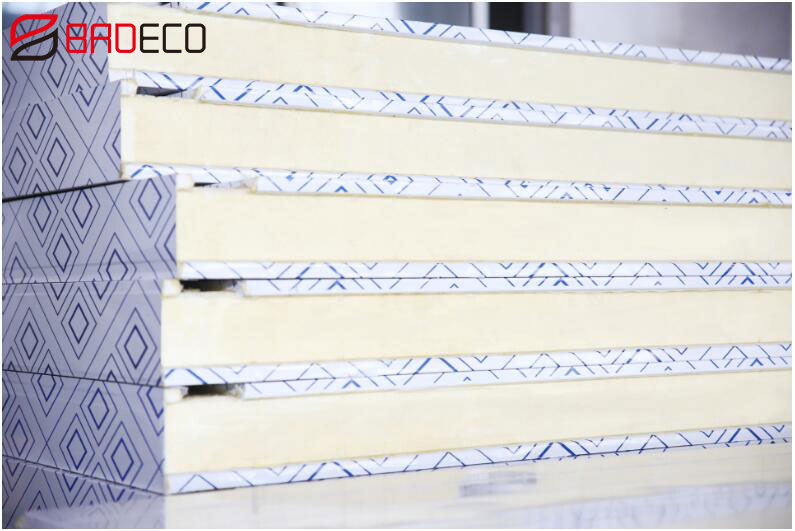 Application
Cold room is widely used in food industry, medical industry, and other related industries. In food industry, cold room is usually used in food process factory, slaughterhouse, fruit and vegetable warehouse,supermarket,hotel, restaurant, etc. In medical industry, cold room is usually used in hospital, pharmaceutical factory, blood center, gene center, etc. Other related industries, such as chemical factory, laboratory, logistics center, they also need cold room.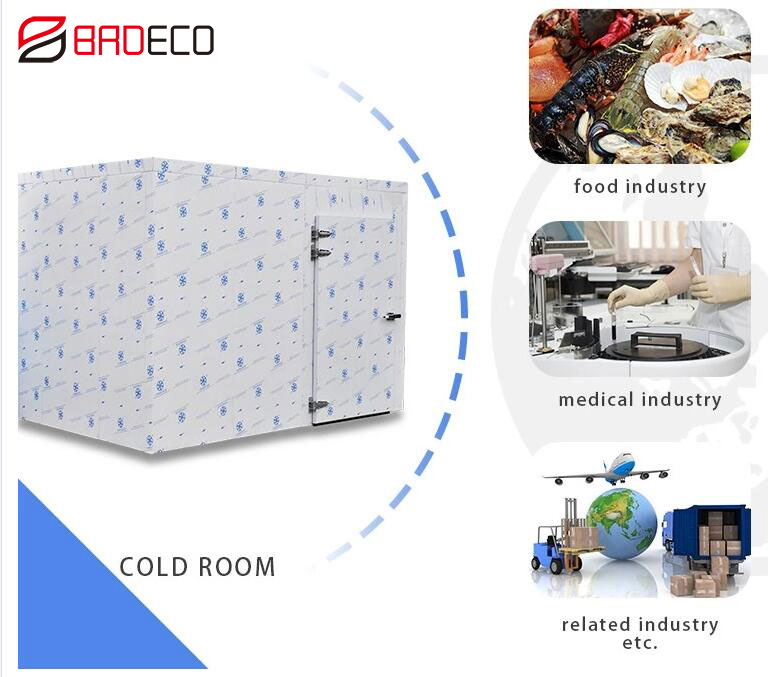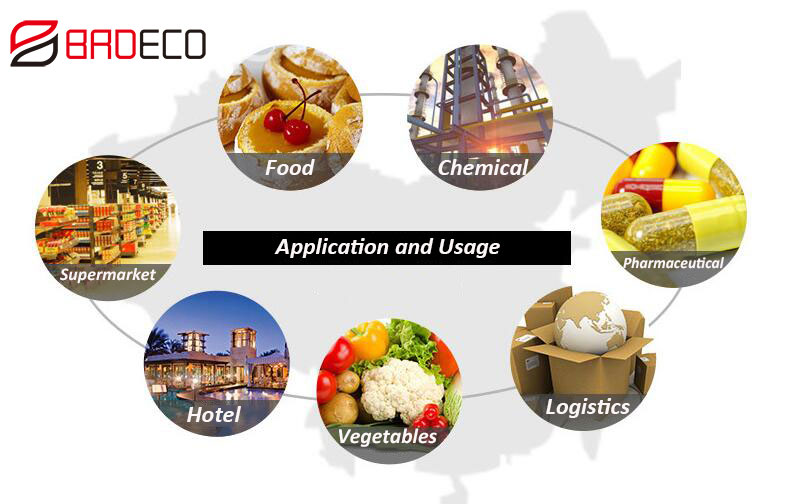 Features
| | |
| --- | --- |
| Thickness of PU panel | Applicable temperature |
| 50-75mm | Temperature 5°C or above |
| 75-100mm | Temperature -5°C or above |
| 100-125mm | Temperature -15°C or above |
| 125-150mm | Temperature -25°C or above |
| 150-180mm | Temperature -35°C or above |
| 180-200mm | Temperature -40°C or above |
| 200-300mm | Temperature -45°C or above |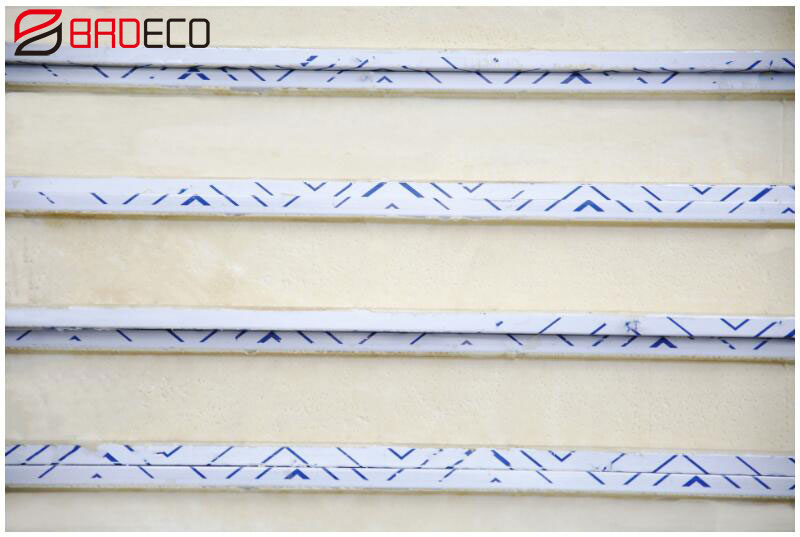 Advantage
Strong bearing capacity

Created exclusively 4 wave roof panel for the first time, more powerful for snow load.

Beautiful waterproof

Exclusively adopt the 3 wave roof, embedded installation, dark nail waterproof technology, easy installation, guarantee 100% hold water.

Super flame retardation

The coefficient of thermal conductivity is 0.023w/(m•k), which ensures better thermal insulation efficiency. In practice, this effectively keeps the building absorbing heat and brings enormous economic benefits.

Installation

Compared with traditional thermal insulation methods, BRD use less material while the installation process is less time-consuming and labor-demanding leading to lower building costs.
Company Introduction
BRD is a multinational listed company, the company's listed equity code in China: 8703445, is global leader of eco- friendly & energy saving building systems.
BRD was founded in 1995 and located in Kapar, Selangor, Malaysia.

The machine is working and show you the detail for reference.

We have attend many exhibitions all over the world.

The PU Sandwich Panel produced by our factory is equipped with certificates.