Description of Polystyrene Sandwich Panel
Wall sandwich panels with EPS core are intended for applications in various kinds of buildings: industrial, commercial and housing. During production, an EPS-cored sandwich panel from EuroPanels range is formed out by external and internal metal facings, which are profiled into a desired shape.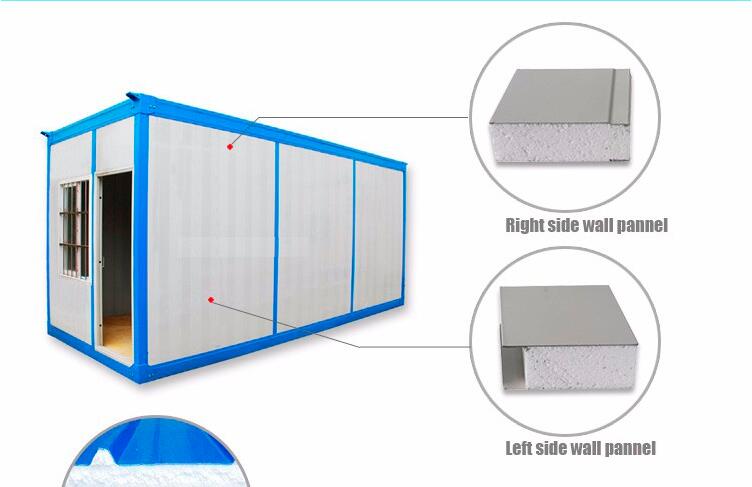 These facings are then glued to polystyrene blocks with special polyurethane glue. EPS blocks are joined on length, having modular width already prepared. A main advantage of the EPS-cored panels is a low, affordable price.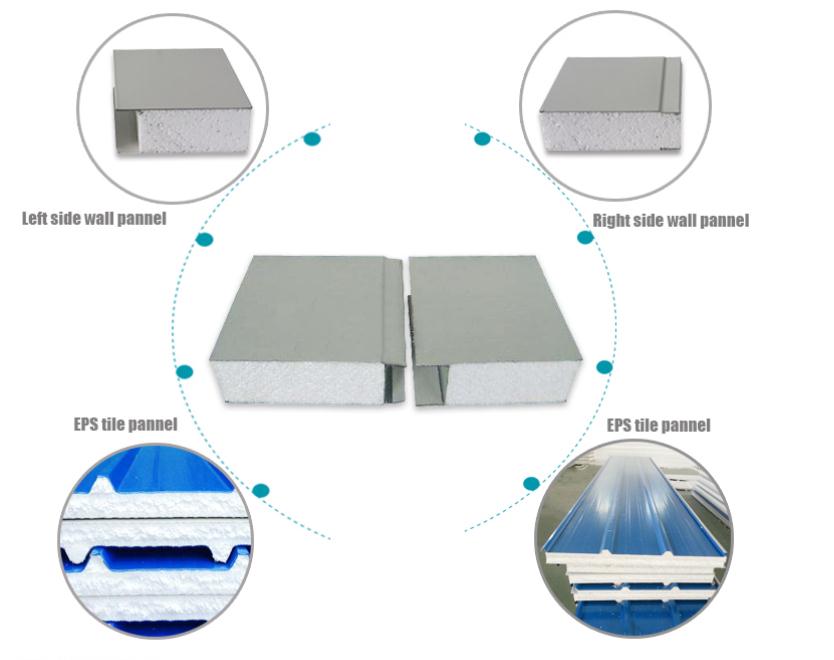 Application:
Panels System provides an one step solution in the form of insulated Walls and Roofing for easy and quicker construction of Various Roof and Wall of Factory Building, Hospitals,Storages,Exhibition Halls,Clean Rooms andFall Ceiling Purposes.
EPS Insulation Provides Light weight,Heat insulation,Water resistant with EPS of density 12-16 kg/m3
Colour coated Sheet requirement for Eps panel will be 0.45-0.6mm.
Panels are available in Various length (upto 8 mtrs) and Standard effective width of 980-1000 mm and thickness 50-100mm
The panels are finished with tongue & groove jointing arrangement
Panels For Both Wall & Roof Available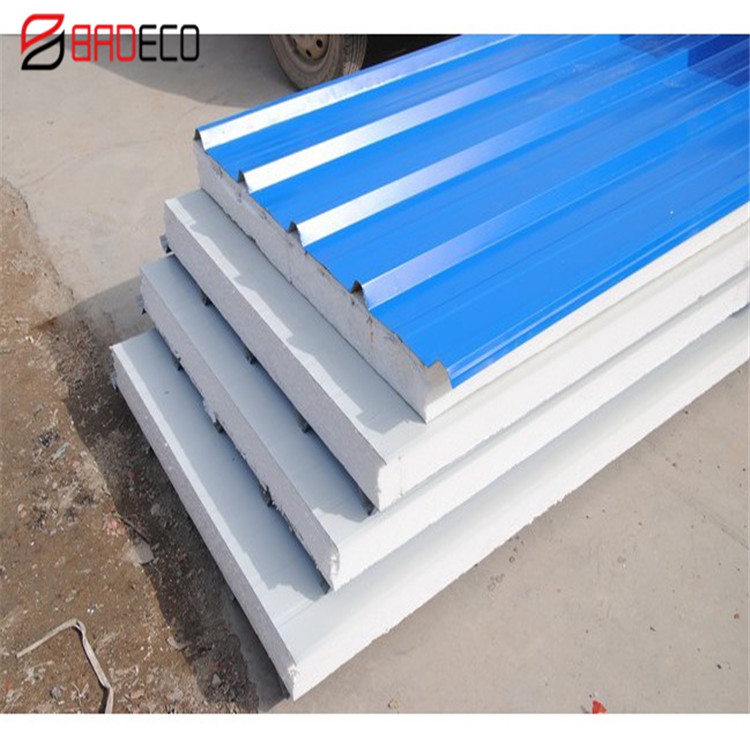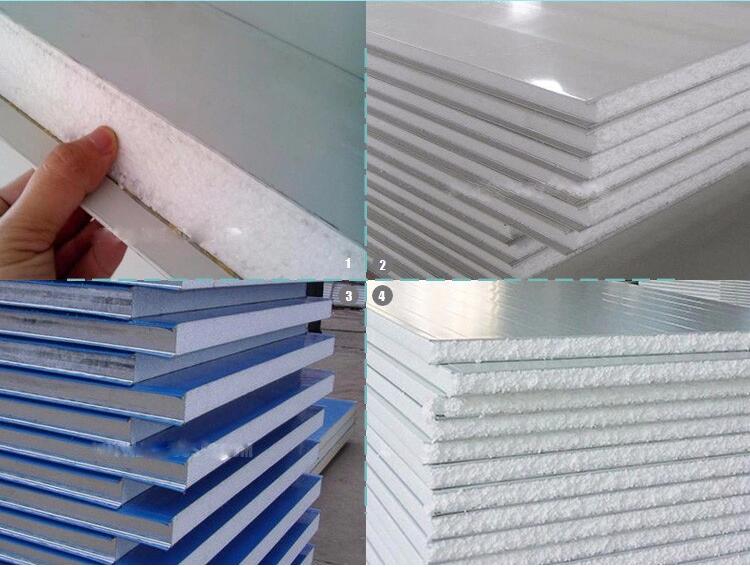 Specifications
No
ITEMS
DESCRIPTION
1
Structures
-The upper and bottom sheets are respectively zinc-plated & color-coated steel sheets, thickness : 0,3-0,6mm-Core material: EPS, Density: 11-40 kg/m3.
2
Width
-Effective width 1000mm, width: 1030mm
3
Length
-Depend on customer requirement (<12m transport within)
4
Thickness
-Wall panel: 50mm, 75mm, 100mm, 150mm
Roof panel: 50mm, 75mm, 100mm, 150mm
5
Color
-Blue, Ivory, White, Grey…
6
Applications
– Prefabricated house, Industrial sheds, Warehouses, Commercial complexes, indoor/outdoor stadiums, cold storage, buildings & indoor partitions etc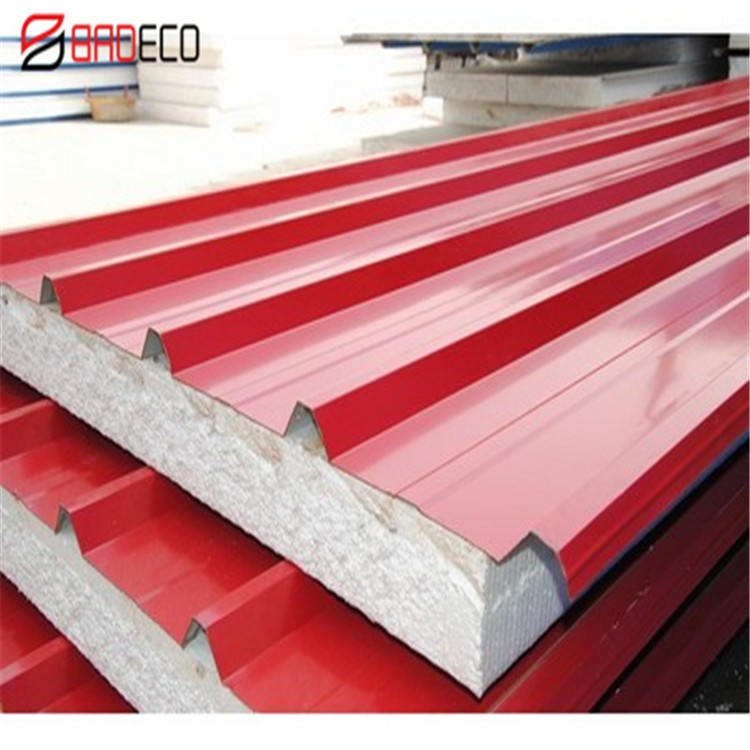 Features of Polystyrene Sandwich Panel
Good Thermal Insulation, an energy saving material
Good Fire Resistance: B1 grade for total panel
Special Connection Design: Screw concealed connection
Graceful Finish: embossment, small wave, big rib and flat finish
Advance Machine: The longest main machine
Strict Workshop Management: TMP-5S management system
Raw Material: Only quality steel is selected.
Strict Quality Control: ISO9001and ISO 14001 certification
Wide Usage: Used as roof and wall in workshop and warehouse
Advantages of
EPS Sandwich Panel Price
Application
PU sandwich panels are applied as external walls and internal division walls, installed vertically or horizontally on single- or multi-span structure. Thanks to its hidden joint the panel ensures very aesthetic look of the wall or façade.  In particular the panels can be applied in
Industrial buildings,

Store houses and logistic centres,

Commercial buildings and offices,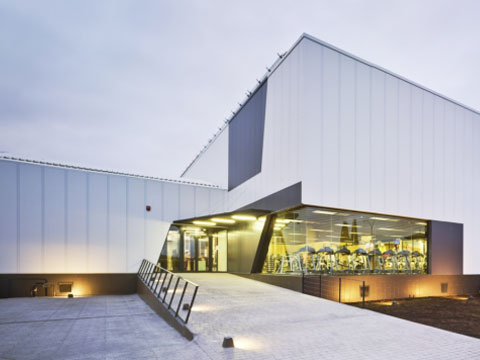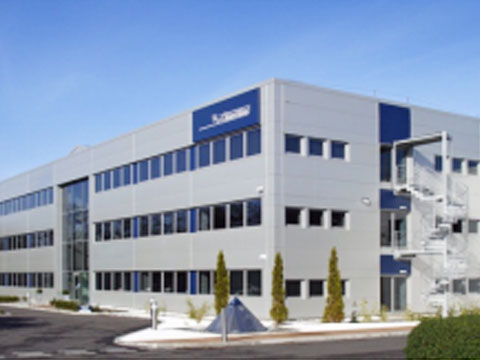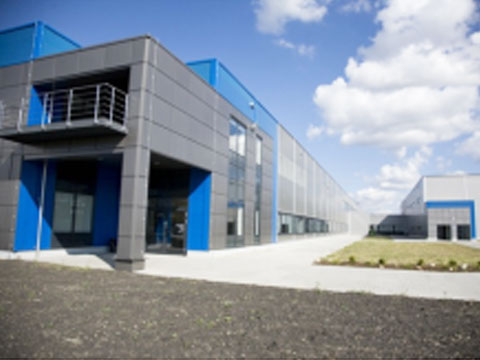 Products Introductions
Usage
Widely used for wall and roof of mobile office/building, gymnasium,villa, guard booth, floor heating , steel structure building and packaging industry,Purification workshop ceiling, envelope and purification products; warehouses; refrigerator, air conditioning system; storey adding; large-span roof.