Description
Glass wool sandwich panel uses vertical-hair shaped glass wool as inner side, colored steel sheets as outer side, after formed outer side, after formed by automatically machine, then adhered with super glue.
It is good in fireproofing because colored steel sheet and rock wool doesn't flame.It is widely used in the steel structure factory building, activities room, roof, wall, air clean room ceiling and partition.
Specifications
Panel characteristics
Panel thickness [mm]
50
75
100
150
200
Functions

External walls
partition walls
internal ceilings cover
objects insulation

Standard Facings

steel sheet coated with polyester paint, 25µm

Aluminum sheet with Zn 50 – Zn 180g

Steel thickness [mm]
0.4, 0.5, 0.6, 0.7, 0.8
Rock wool core material
density 100 / 120 kg/m³
Panel areal weight [kg/m²]
15.50
18.50
22.5
30.00
36.50
Thermal conductivity λD[W/mK]
0.043
Thermal transmittance
U-value [W/m²K]
0,63
0,48
0,39
0,27
0,20
Acoustic insulation [dB]
27
Length [mm]
As customized
Effective width [mm]
1000mm(option 950,1150)
Reaction to fire
-
A2-s1, d0 and NRO
Fire resistance
-
EI 90 / E 120
E 120 / EW 60
Various Color Choice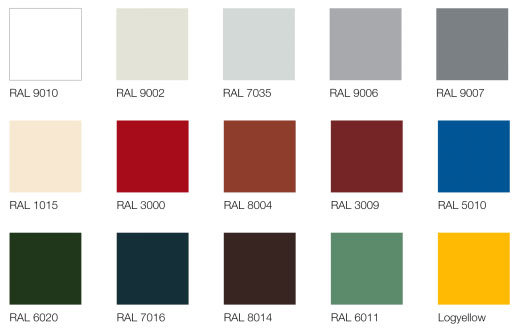 Advantage
INSTALLATION

Easy and quick to install

Economics

Significant savings in site installation costs,energy saving thermal insulation

Beautiful

Panel comes in a range of aesthetically pleasuring colors

Fireproof

Good reactions to fire properties

Durable

Long lasting, stood the test of time in the extremes of harsh climate
Sandwich Panel Assembly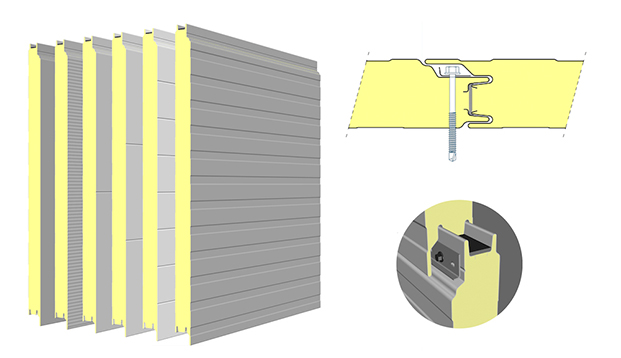 1, First of all, it must carry on the construction preparation before installation, include personnel, materials, etc. All will be well prepared.
2, Before the installation of wall panel, it should check whether the verticality and levelness of metope purlin installation requirements, wall frame column vertical degree meets the requirement.
3, Before installation polyurethane wall panel, it should first mounting plate bottom water retaining plate and the bottom of the window to block water board, water retaining plate and wall frame beam connection with self tapping screw fixation.
4, Polyurethane wall panel links with ground.
Lateral links: fixed polyurethane sandwich panel with the ground at the other end of the round hole with steel frame fixed, connection between the two plate mouth involution, if occurrence crack of the connectors available heat preservation to fill.
Vertical links: the gap between plates, using the dedicated button concave groove in the fixed wall panel.