Description
Clean room panel also known as purification board, is a composite board made of color-coated board, stainless steel and other materials as a surface material. Because of its unique dustproof, antistatic, antibacterial and other effects, it is widely used in electronics, pharmaceuticals, food, biology, aerospace Aerospace, precision instrument manufacturing and scientific research, etc. have strict requirements on the indoor environment in the field of purification engineering.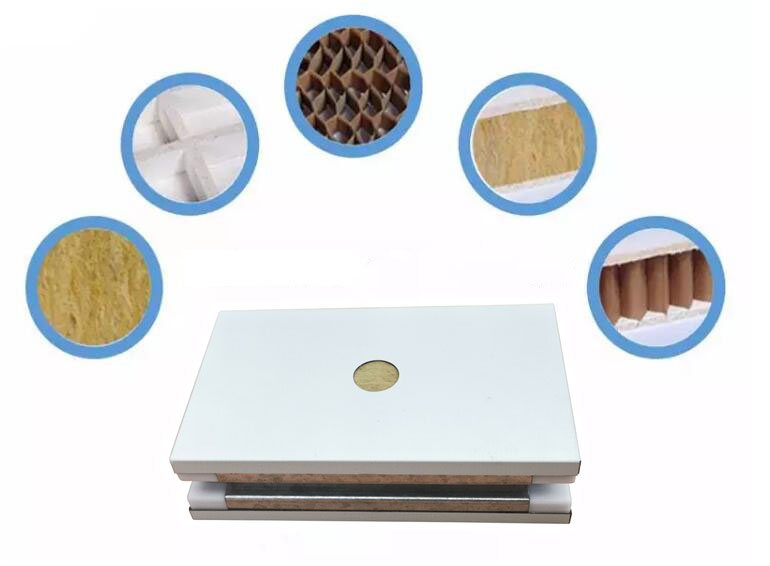 Mechanism clean board can use core materials such as rock wool, glass wool, glass magnesium grid, color steel plate, galvanized plate, aluminized zinc light plate, stainless steel, etc.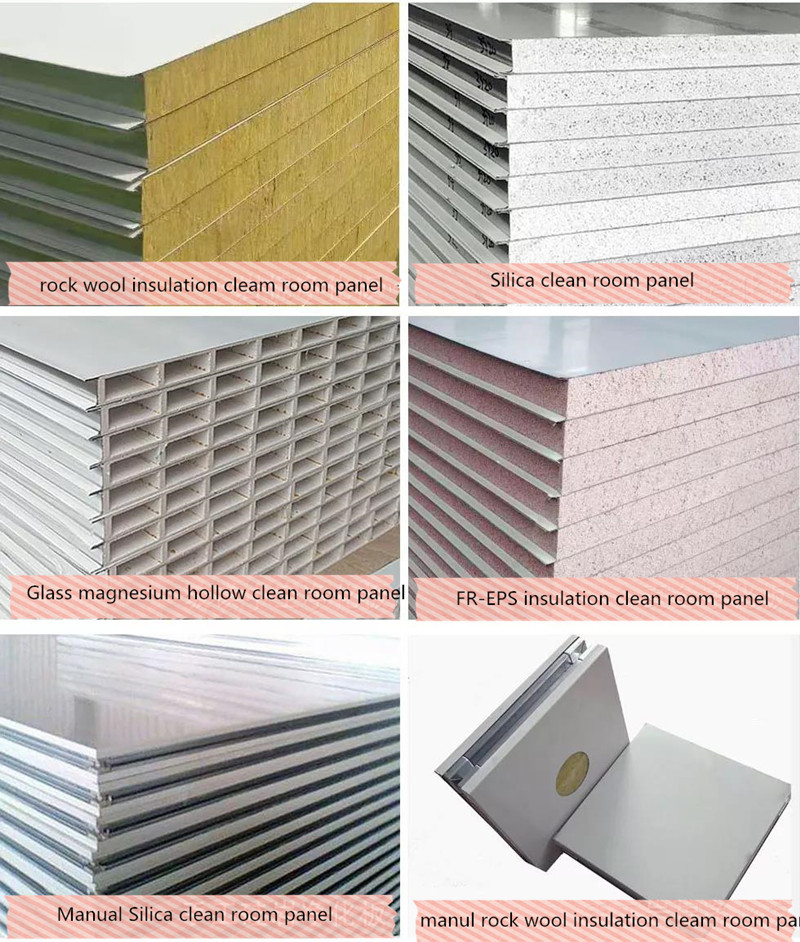 Specifications
| | | |
| --- | --- | --- |
| No. | Item | Specification |
| 1 | Surface | PCGI/PPGI/Stainless steel |
| 2 | Core Material | Polyurethane,rock wool ,eps,glass wool,XPS,TPS |
| 3 | Width | 980/1180mm |
| 4 | Length | Customized |
| 5 | Thickness of steel | 0.25-0.8mm |
| 6 | Thickness of core material | 50-200mm |
| 7 | Color | White, blue, red or customized |
| 8 | Advantage | Insulation, fireproof, high strength |
| 9 | Application | Indoor wall panels for purification of medicine, electronics, biological research, food, beverages, etc. |
Features of clean board
(1) High fire resistance
(2) Good compressive strength
(3)Flat and beautiful.
Products include steel surface rock wool core board, steel surface aluminum (paper) honeycomb core board, steel surface gypsum core board, steel surface gypsum rock wool core board, steel surface gypsum layer extruded reinforced cotton core board. We can also produce core materials and specifications of plates according to customer requirements.
(4)Good sound insulation, heat insulation.
The filling materials in the products are all A-grade flame-retardant materials which will not melt when burning and will not decompose drippings at high temperature. It belongs to the domestic high-grade fireproof building decoration composite board.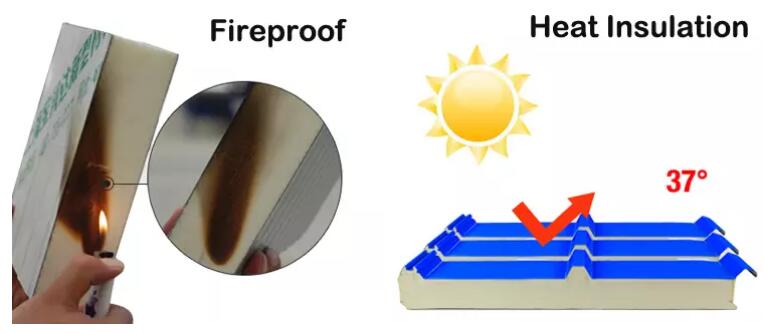 Application
1. The clean board is used for the internal partition walls and suspended ceiling of the building, and also for the wall of the mobile container house;
2. The clean board has good self-supporting performance;
3. The clean board has good air tightness;
4. The clean board has good thermal insulation and anti-cold bridge functions;
5. The surface layer of thecleanplate can be color-coated steel plate, aluminum-zinc plated steel plate and stainless steel;