Description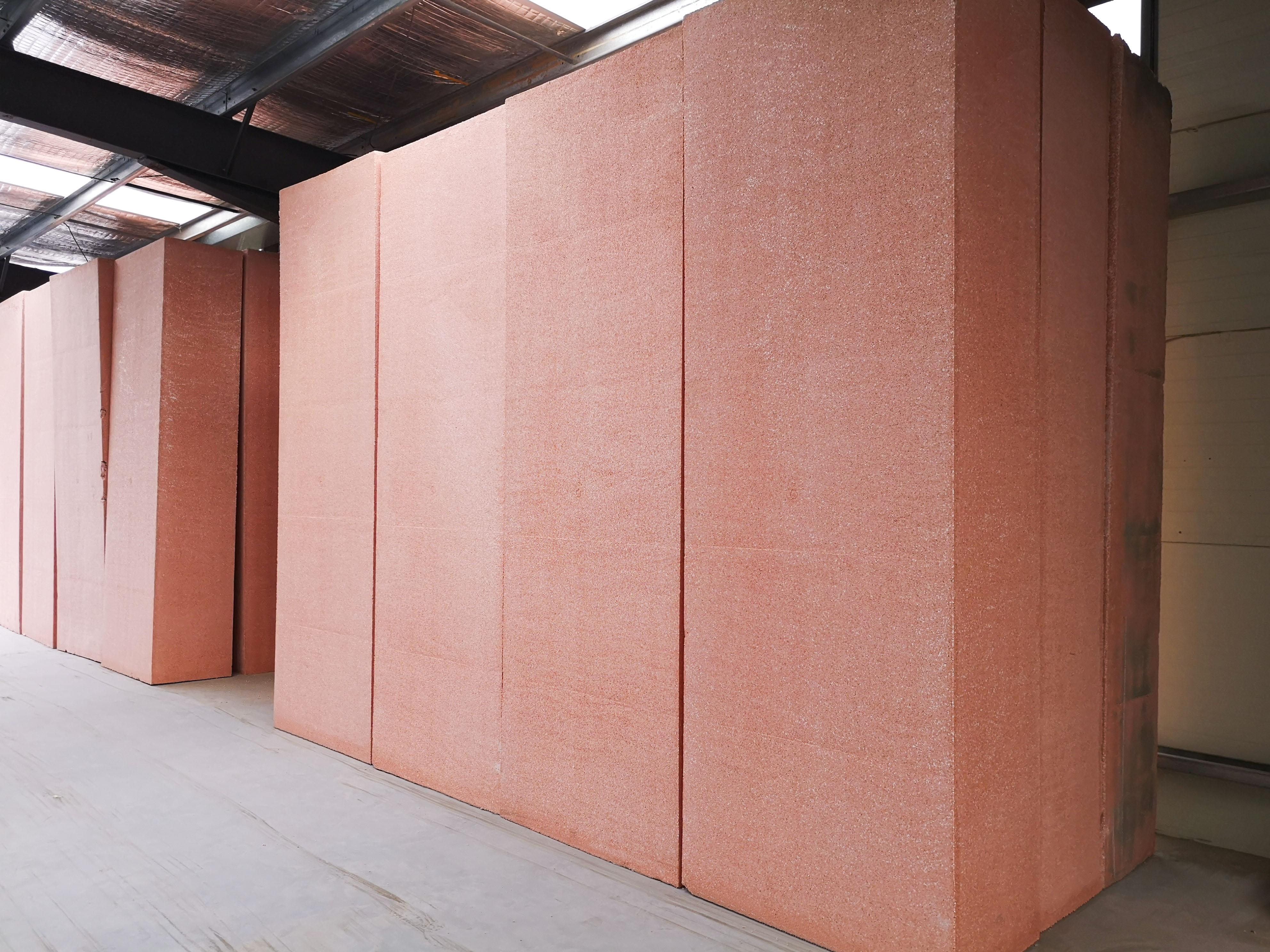 The real gold plate has excellent thermal insulation performance and fire resistance up to B1 level. The technology of TPS board completely abandons the molecular modification of the original EPS and other materials or adds a flame retardant path, and introduces a new fire protection concept. In the process of thermal expansion, the organic polymer drives the inorganic molecules to move to the edge, and finally forms a honeycomb-shaped isolation bin, so that each organic macromolecular particle forms a relatively independent fireproof individual, thereby effectively blocking the conduction of heat and the spread of flame. Achieved the "quasi-non-combustible" effect.
Specifications

| | | | |
| --- | --- | --- | --- |
| Length | Width | Thickness | Weight |
| 1200cm | 300cm | 1.5cm~11cm | 30kg~55kg |
| 600cm | 600cm | 1.5cm~11cm | 30kg~55kg |
| 1200cm | 600cm | 1.5cm~11cm | 30kg~55kg |
| 2400cm | 1220cm | 1.5cm~11cm | 30kg~55kg |
Can be customized with special shapes and line shapes, made according to the drawings, please contact customer service for customized specifications.
Test data
Number
Items
Skills requirement
Test result
1
Surface densitykg/m3
30-55
52
2
Thermal conductivity (average temperature 25 ° C) W/(m.k)
≤0.036
0.035
3
Compressive strength (deformation 10%)Mpa
≥0.10
0.19
4
Oxygen Index
≥30
31.6
Application
Mainly used in exterior wall cladding system,and used in wall insulation, inverted roof insulation, construction of concrete roof and structure of roof, flooring insulation, cold room construction, ground frost control under express highway, low temperature storage facilities, parking platform, airport runway, as core material of sandwich panels and other areas of moisture-proof inexpensive decoration industry material.
Advantage
Fire resistance

The use of polymer fireproof isolation sub-storage particle technology, in case of flame, it forms a continuous honeycomb structure with heat insulation and barrier, blocks flame penetration, and achieves a "quasi-non-combustible" fire protection effect.

Thermal insulation

Thermal conductivity≤0.036W / (m · k)

Tensile strength

Has good compressive strength, impact resistance and stability, its compressive strength reaches 150-500KPa

Water resistance

Resistant to water, moisture, freeze-thaw, and penetration.

Light texture

The self-weight is light, which reduces the building load and improves the paste safety.

Environmental protection

The material is environmentally friendly, no harmful substances evaporate, no decomposition and no mildew.