Description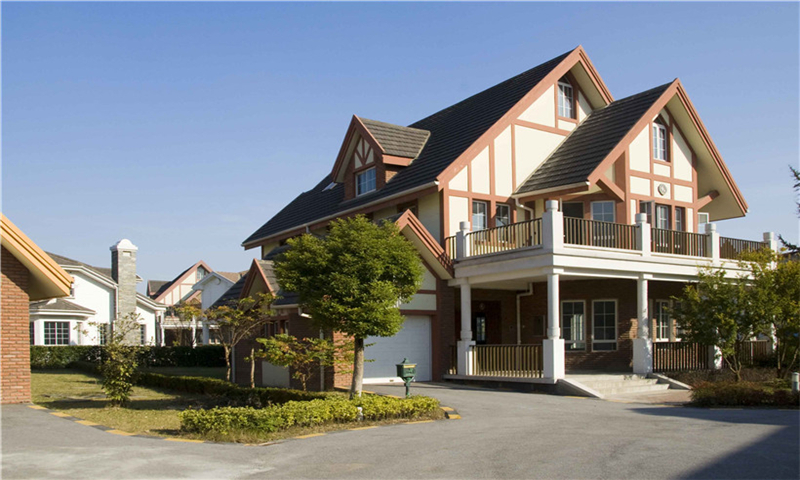 The main material of the light steel villa is a light steel keel synthesized by hot-dip galvanized steel strip through cold rolling technology. After accurate calculation and support and combination of accessories, it plays a reasonable bearing capacity to replace traditional houses. The main components have four major structures: light steel frame structure, wall structure, floor structure and roof structure.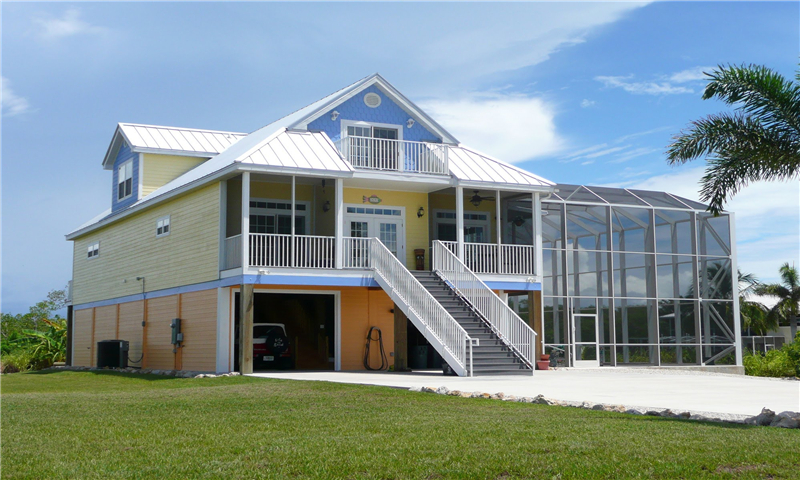 The light steel villa roofing system is composed of roof truss, structural OSB panel, waterproof layer, and light roof tile (metal or asphalt tile). The roof of light steel structure can have many combinations of appearance. There are also many materials. On the premise of ensuring the waterproof technology, there are many options for the appearance.
Specifications
Light Steel Villa

Roof and Wall

EPS/Rock Wool/PU sandwich/fiber glass sandwich panel

Purlin

C-Section and Z-section

Surface

2 primer and 1 finished paint or galvanized

Drawing

1. Quote as clients' drawing
2. Design as per clients' requests and quote.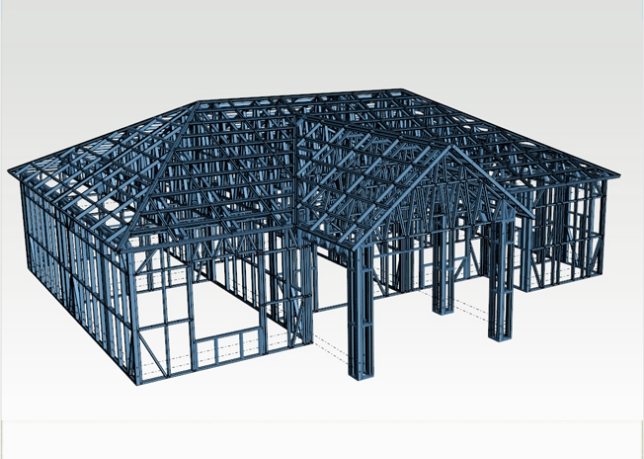 Advantages
1. Seismic resistance of light steel houses: Due to the light weight of light steel structure buildings, the metal material properties and the necessary shear wall structure form determine the natural seismic performance of light steel structure systems. When the earthquake intensity is 9, it can meet the requirement of not collapsing.
2. Sound insulation of light steel residence: ① Wall sound insulation ≥ 45db ② Floor slab impact sound pressure ≤ 70db Insulation According to global climate zone requirements, the thickness of the outer wall and roof insulation layer can be changed arbitrarily.
3. Wind resistance: Wind load can reach 12 typhoons (1.5KN / ㎡).
4. Light steel residential environment: ecologically recyclable steel, wood, plastic 100% recyclable.
5. The safety of light steel houses: there is an essential difference between permanent buildings and color plate houses and mobile homes. The service life of the house reaches 50 years required by the state.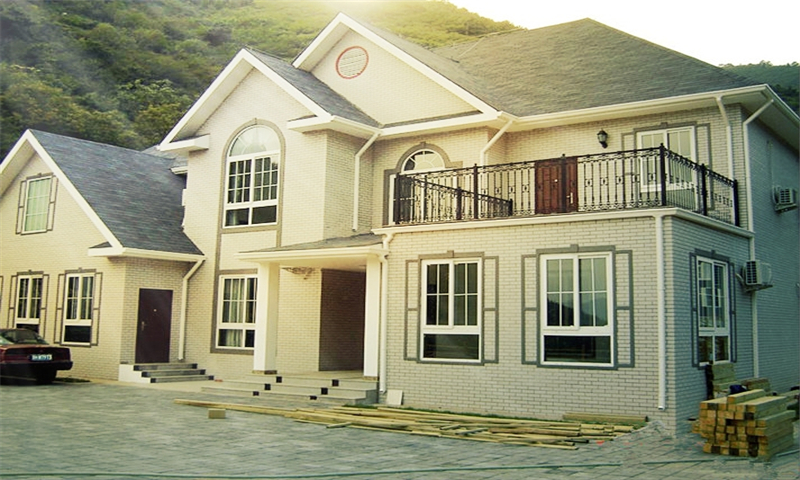 Features of Light Steel Villa
1. During the construction of the house, the light steel frame is welded and fixed to the foundation, and then the doors and windows are opened on the plate with a common saw blade, and then the various plates are inlaid on the steel frame in sequence for gluing and fixing The three-storey medium-sized villa with an area of more than 600 square meters only needs 12 workers, and can complete the main building of the house in less than a month, and complete most of the exterior wall decoration and interior decoration.
2. Construction requires only one-sixth of the ordinary construction period, and in the entire construction process, due to the collective use of construction materials and light materials, it simplifies the cumbersome construction process and does not need to use large construction machinery Reduce the labor intensity of workers.