Description
Light steel construction technology is a production system where building elements are produced from galvanized steel with cold forming process. The building details whose structural design is realized are conveyed to the machine and formed on the specially designed Structure Robot lines. Human errors are minimized by means of prefabrications realized in factory environment and on robot lines.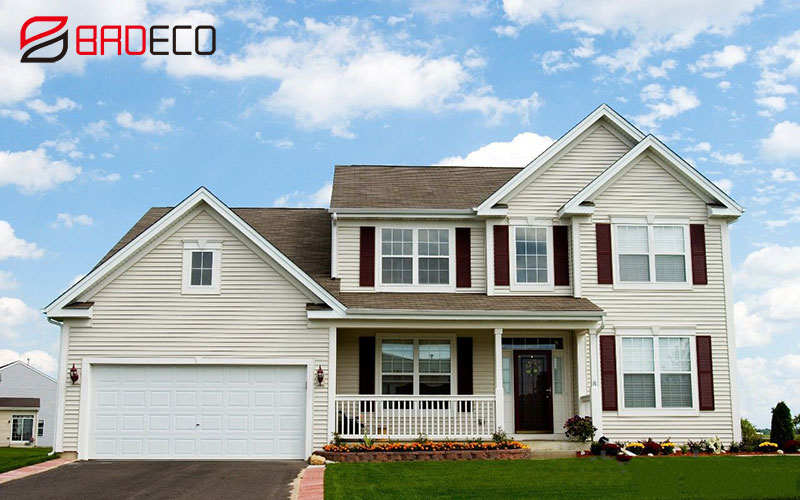 BRD Prefabricated house is more stable than the one that made of welding frame steel . Besides, it is cheaper, more economic. With long lifespan, which can last almost 70 years, all the materials of Prefabricated house is Q550. It is locked with bolts, which can be used repeatedly without any maintenance.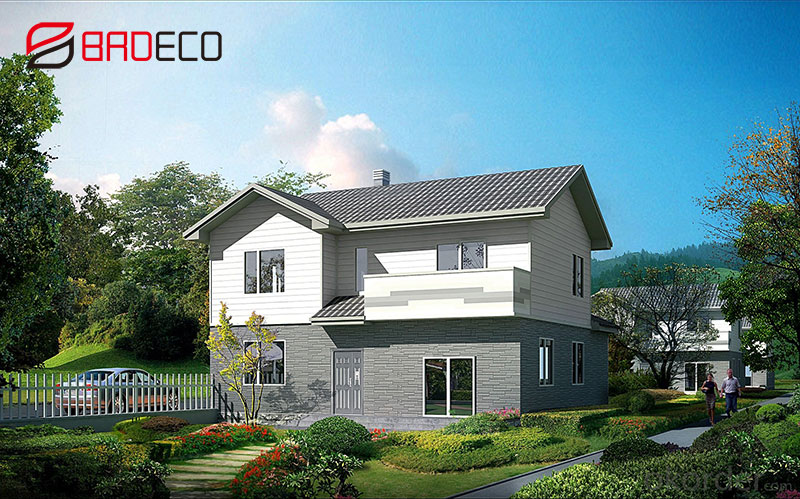 Specifications
Light Steel Sandwich Panel Modular Prefa House Villa

Roof and Wall

EPS/Rock Wool/PU sandwich/fiber glass sandwich panel

Purlin

C-Section and Z-section

Surface

2 primer and 1 finished paint or galvanized

Drawing

1. Quote as clients' drawing
2. Design as per clients' requests and quote.
Advantage
1. Prefabricated Houses are structures ready for construction and first degree earthquake resistant.
2.Prefabricated houses are flexible and light buildings. They only shake and do not get torn down even in strong earthquakes.
3.Mounting period of prefabricated houses are much shorter than concrete buildings. Besides these dwellings can be demounted and mounted time and again.
4. The ready for construction houses we mentioned can be produced with heating and static calculations proper to all kinds of climate conditions.
5. The houses of BRD do not corrode, deform and can be used securely for many years, because the whole load-bearing system is made from high density galvanized steel.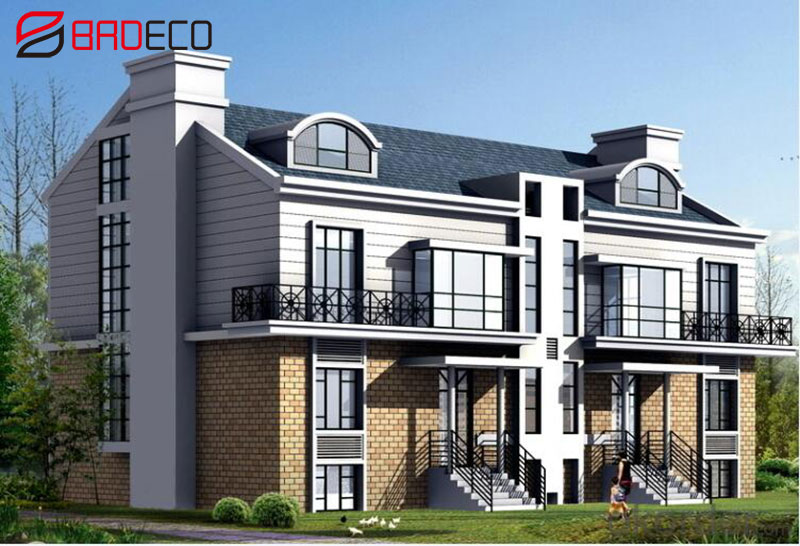 1. Galvanized steel or painted steel as the major part of structure which is firm and durable, it has quite good capacity to resist corruption.
2. Fast construction and easy installation.
3. The main material of the wall, roof is light and strong. It is produced by injected EPS, Glass wool or rock wool between 2 color steel sheets. They have quite good capacity of water proof, moisture proof and heat insulation.
4. The light steel structure with the good quality sandwich panel could resist different weather, such as typhoon, heavy rain and earthquake.
5. Almost dry construction, the assemble of Prefabricated house do not need much water which is more environmental friendly than concrete buildings. It adapts to the eco trend.
6. Water pipe and wires could be fixed and hidden into the wall panel which is good looking.
7. Flexible layout, beautiful appearances, and higher space efficiency.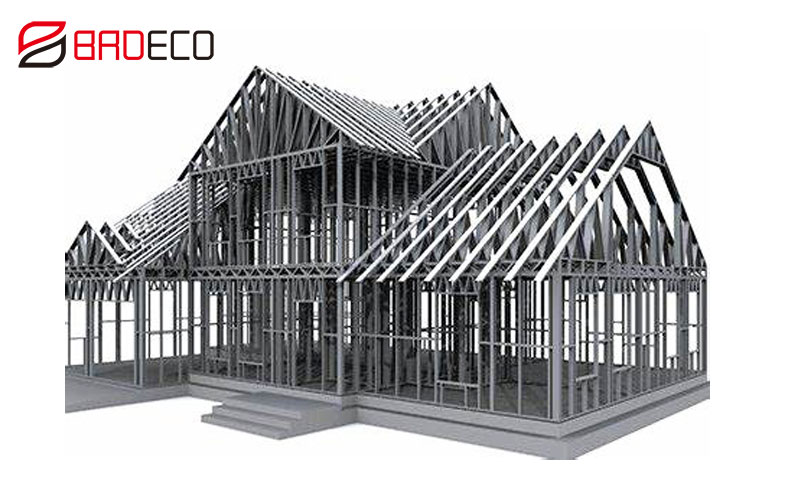 Light Steel Villa Application:
It can be widely applied in Villa, vacation village, low-rise residence, hotel, civil or commercial buildings.