Description
The steel structure is a structure composed of steel materials and is one of the main types of building structures. The structure is mainly composed of beam steel, steel column, steel truss and other members made of section steel and steel plate. It adopts silanization, pure manganese phosphating, washing and drying, galvanizing and other rust and rust prevention processes. Welds, bolts or rivets are usually used to connect the components or parts.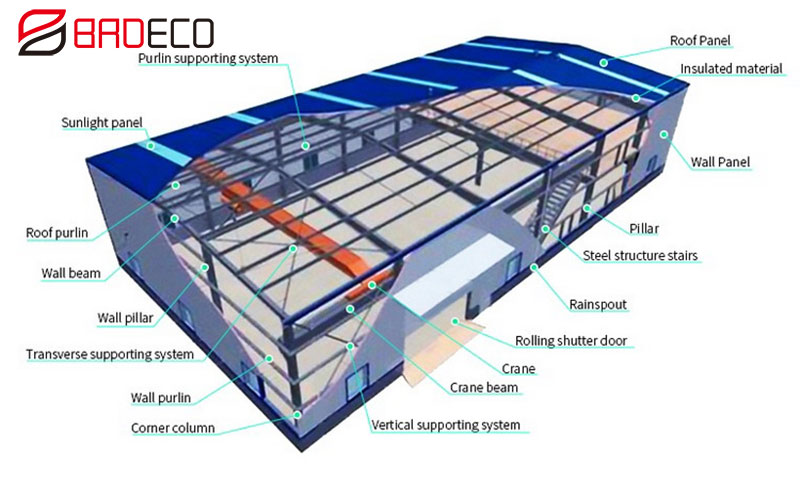 Because of its light weight and easy construction, it is widely used in large factories, stadiums, super high-rises and other fields. The steel structure is easy to rust, the general steel structure should be derusted, galvanized or painted, and it should be maintained regularly.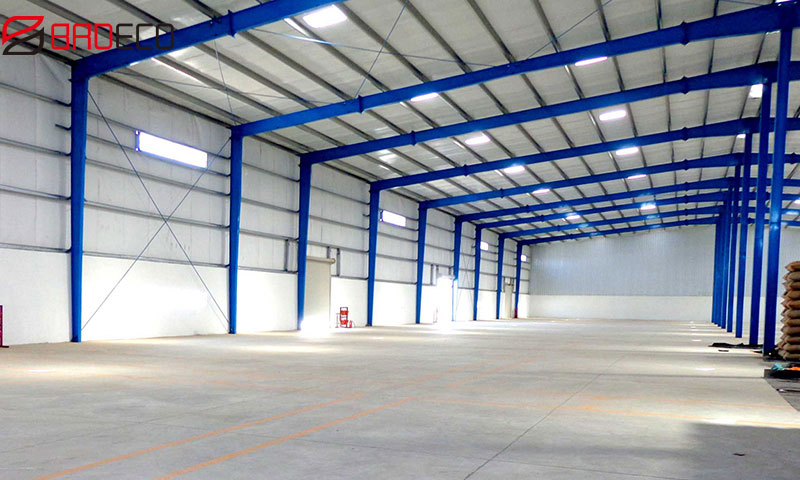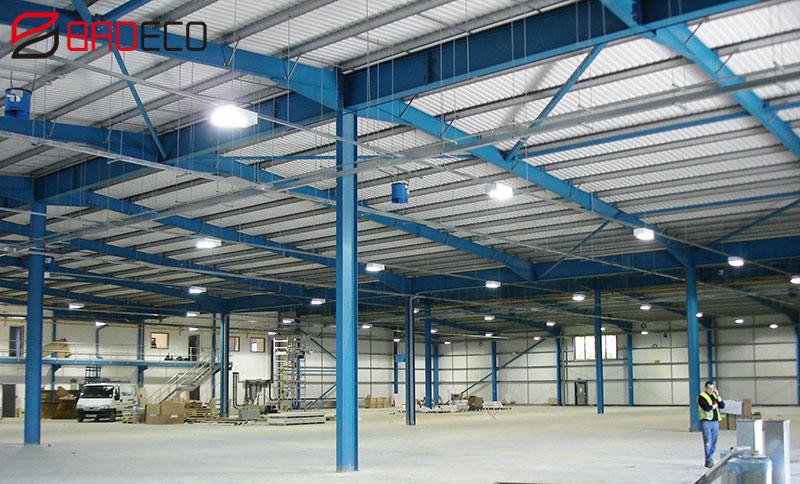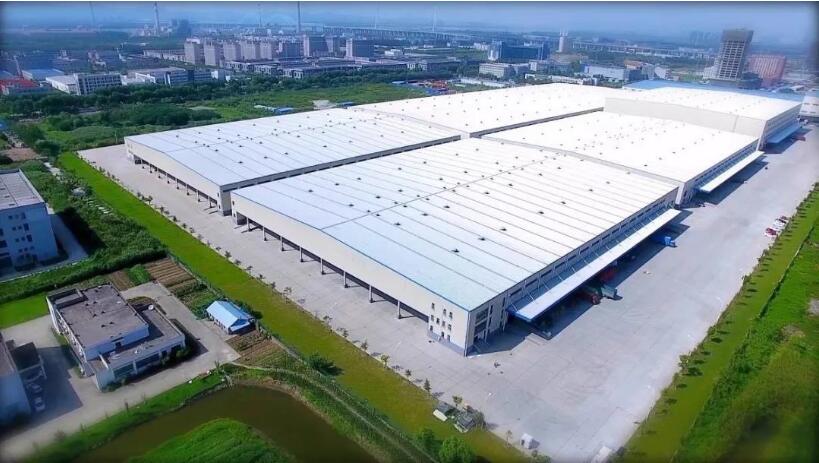 Advantage
1. Galvanized steel or painted steel as the major part of structure which is firm and durable, it has quite good capacity to resist corruption.
2. Fast construction and easy installation.
3. The main material of the wall, roof is light and strong. It is produced by injected EPS, Glass wool or rock wool between 2 color steel sheets. They have quite good capacity of water proof, moisture proof and heat insulation.
4. The light steel structure with the good quality sandwich panel could resist different weather, such as typhoon, heavy rain and earthquake.
5. Almost dry construction, the assemble of Prefabricated house do not need much water which is more environmental friendly than concrete buildings. It adapts to the eco trend.
6. Water pipe and wires could be fixed and hidden into the wall panel which is good looking.
7. Flexible layout, beautiful appearances, and higher space efficiency.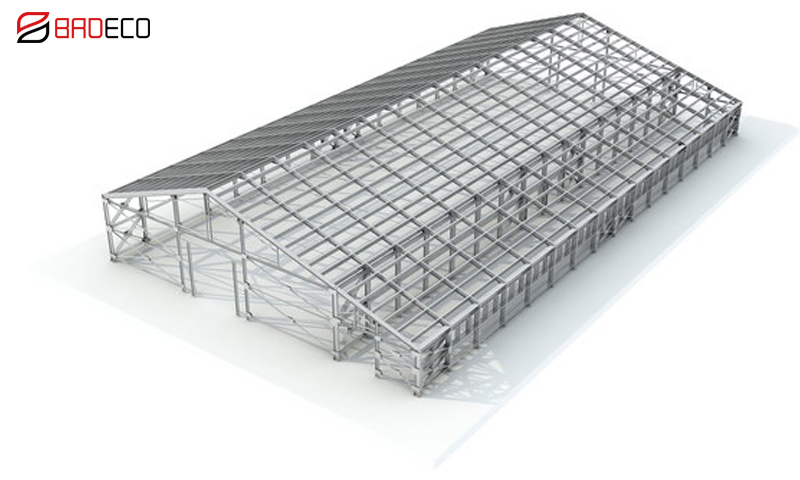 Features
1. High material strength, light weight, easy to transport and install, suitable for structures with large span, high height and heavy load.
2. The steel has good toughness, good plasticity, uniform material, high structural reliability, suitable for withstanding impact and dynamic loads, and has good seismic performance.
3. High degree of mechanization in steel structure manufacturing and installation
4. Good sealing performance of steel structure
Because the welded structure can be completely sealed, it can be made into a high-pressure container with good air tightness and good water tightness, a large oil sump, and pressure pipes.
5. The steel structure is heat-resistant but not fire-resistant
6. The steel structure has poor corrosion resistance, especially in the environment of moist and corrosive media, which is easy to rust. The general steel structure should be derusted, galvanized or painted, and should be regularly maintained. For offshore platform structures in seawater, special measures such as "zinc block anode protection" are required to prevent corrosion.
7. Low carbon, energy saving, green and environmental protection, reusable
The demolition of steel structures hardly generates construction waste, and the steel can be recycled.